Niche recruiting without traditional
agency limitations!
Our recruiting partners are our differentiator
We are your
recruiting asset
As a niche recruiting firm, we provide specialized expertise and personalized attention to our clients. Our deep industry knowledge and extensive network of qualified candidates allows us to offer a tailored approach that is agile and responsive.
Our focus on a specific industry or type of candidate sets us apart from larger, more generalized agencies, making us the ideal partner for businesses looking for the best talent in their field.
We are dedicated to customer satisfaction and helping smaller businesses save time and money by supporting their growth and success.
---
 3T Staffing's team gets the job done!
Our contingency recruiters rapidly expand your team.
Experience immediate relief from your hiring burden with our help.
Your talent acquisition team now has bandwidth for other hiring efforts.
Your work groups no longer carry the extra workload due to an empty seat.
Your time-to-hire improves, due to our efficient recruitment and vetting processes.

Unlock the entrepreneurial mindset, performance, and intensity of our recruiting partners. With 100+ years of experience and a deep understanding of market changes, they proceed with purpose.

Our expert recruiters have a track record of success in identifying, engaging and vetting the best-in-class passive candidates in your industry. With their personalized approach, you can trust that you will have access to a carefully selected high-quality pool of potential hires.

Experience high performance from our expert, sector-specific team. Despite our small size, our recruiters have the expertise and mindset to deliver exceptional results. We are small but mighty!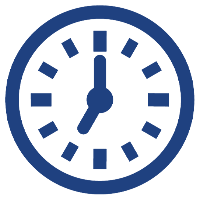 Reduce your time-to-fill with our help. Our seasoned professionals uncover the niche aspects of your mandate and then source the best talent for a perfect fit.

Partner with 3T Staffing to expand your team with personalized solutions. Your priorities become ours, and our turnkey approach ensures that your specific recruiting needs are filled.

3T Staffing observes the sunset rule and keeps working until we find the right candidate for you. We are quick to act on any new mandate adjustments to ensure that you get the top talent you need.
Dissatisfied with the bureaucracy within corporate recruiting companies, we have used our sixty years of combined experience in recruiting and business development to create a unique business model as our more flexible alternative to traditional staffing agencies.
As our unique selling point and formula for success, we have partnered with experienced, skilled independent recruiters who have a specific mindset and specialized expertise in recruiting. This sets us apart from our competitors and allows us to provide exceptional service to our clients.
With over eleven years of experience, our mission to effectively find, thoroughly screen, and place top-notch talent remains unchanged. We have helped countless clients in the past and are confident that we can do the same for you.
Contact us today to get started!